Ground Loop Isolator for Stereo System with 3.5mm Audio Cable (black)
I use these where required. Depending on your setup you may hear a hum or noise on your audio caused by signal feedback and interference. These little beauties clean that up. Use as required on the input or output of your PC/audio device.
TC-Helicon GoXLR – Mixer,Sampler &voice FX for Streamers
This has replaced a lot of sound devices and cables in my studio. A mini version is also available which doesn't have all the sound effect capabilities.
Shure SM58-LC Cardioid Dynamic Vocal
I use two of these, one at the desk and one on the P1-X racing rig. They're relatively cheap and have a close pick-up. You will need something with a lot of gain to amplify their sound.
---
Elgato stream Deck – Live Content Creation Controller
A highly versatile device I use one of these on my desk and two of the XL ones on my P1-X racing rig. I use them to control my Elgato lights, my GoXLR, start and stop the stream, mute audio devices, hide cameras, show my CPU usage, control ETS2/ATS/iRacing and more…
ThermoPro TP60 Digital Hygrometer Indoor Outdoor
Not strictly necessary but I like having a temperature and moisture display of inside and outside my studio.
Elgato Stream Deck XL – Advanced Stream Control
A highly versatile device I use two of these on my P1-X racing rig and a mid sized one on my desk. I use them to control my Elgato lights, my GoXLR, start and stop the stream, mute audio devices, hide cameras, show my CPU usage, control ETS2/ATS/iRacing and more…
---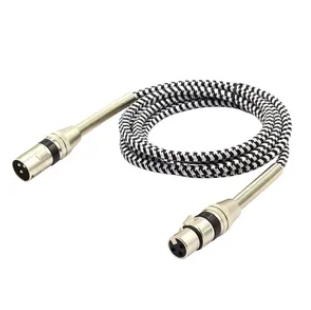 LoongGate Balanced Premium Series Braided XLR Cable
High quality shielded XLR cables which I use to connect my microphones.
Rantizon 19.7 inch Cable Management Sleeve
I use these to tidy up cabling.
D-Line Cable Tidy Tube | 1.1 meter length x 25mm
I use these for cable management in the studio. Available in a larger width too, when you have more cables to tidy.
---
Mini Foldable Tripod Microphone Stand
I use this to hold the mic in front of me when at my desk.
FIDECO USB 3.0 HDD Docking Station
Great device to have – allows you to archive footage onto old hard drives and SSDs to access later. Also has a built in memory card reader.
BAR Plus USB 31 Flash Drive 128GB 300MBs MUF128BE4AM Titan Gray
Fast, reliable, tons of space and it attaches to your keyring.
---
Sabrent USB Type-C Aluminum Enclosure for M.2
Drop an M.2 NVMe drive into here and get blazing-fast portable drive space. Useful for moving large files around (e.g. video footage).
Sony Alpha a6000 Mirrorless Digital Camera with 16-50mm Lens
I use two of these on my P1-X racing rig. One facing me and one overhead. Both use the Sony 16-50mm lens.
Sony Alpha a6300 Mirrorless Digital Camera
This is my main camera, as used at my desk. I don't use the stock lens though.
---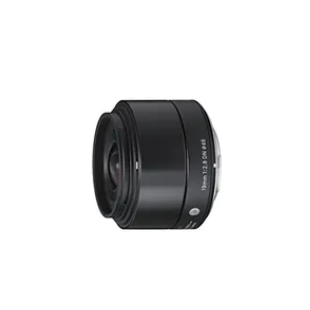 Sigma 19mm F2.8 EX DN Art (Black) for Sony SE
The lens I use on my main Sony A6300 camera.
Elgato Key Light – Professional Studio LED Panel
I use six of these in the studio. They're not cheap and don't do RGB colours, but they evenly emit a white light which can be accurately controlled from your PC, a Streamdeck or a mobile device. Set brightness and temperature and even script it as part of your streaming go-live with OBS plug-ins.
Sabrent 4-Port USB 2.0 Hub with Individual Power Switches and LEDs
Why use these instead of USB 3.0? Lots of devices such as throttle quadrants, shifters, throttles, HOTAS etc don't need USB 3.0 so I use USB 2.0 to save taking up valuable/limited USB 3.0 resources.
---
Corsair Elgato Green Screen MT – Mountable Chroma Key Panel for Background Removal, Wrinkle-Resistant Chroma-Green Fabric
This is the green screen I use behind me at my desk. It pulls down from the top of the wall and collapses away when not in use. They also make a portable floor-standing one.
PIXAPRO Wall Mounted Scissor Boom Boom Stand 15cm – 120cm Maximum Extension Length 10KG Maximum Load Capacity
I have two of these mounted on my wall. Very versatile in any studio for holding equipment such as lighting with easy re-positioning.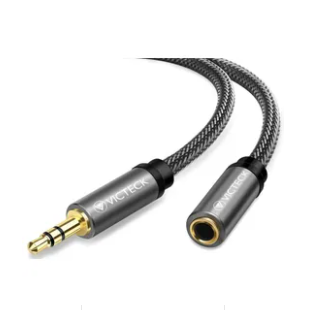 Audio Extension Cable 5M, Victeck Nylon Braided Jack cord 3.5mm Stereo Male to Female Headset Extension Cable
A quality audio extension cable which can be used to extend your headset or other audio source to/from your PC whilst minimising interference.
---
RICOO S2711, Monitor Mount, Tilt, Swivel, for Flatscreens, Wall Bracket Arm, Gas Spring, Universal for VESA 75×75 100×100
I use two of these at my desk. They enable me to tilt, swivel and raise/lower the monitors as desired.
Yo-Yo DESK PRO2+
The desk I use. Is electrically height adjustable so that I can position it for good posture when working. Available in various sizes and options I went for: 1400mm wide x 800mm deep, silver frame, dark grey top, 900mm cable tray.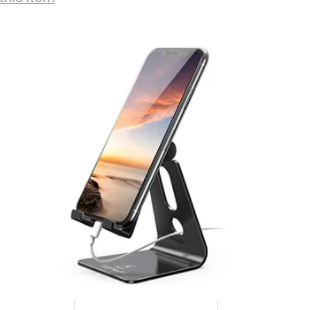 Adjustable cell phone stand, Lamicall iPhone Stand : [UPDATE VERSION] Cradle, Dock, Holder For iPhone 7 6 6s Plus 5 5s 5c charging, Accessories Desk, all Android Smartphone – Black
I use this all the time when I'm at my desk. It sit my phone up so I can use it easily with one hand and allows the charging cable to come through as well.
---
Adjustable Tablet Stand, Lamicall iPad Stand : Desktop Stand Holder Dock for Nintendo Switch, iPad Air 2 3 4 Pro mini, kindle, Nexus, Access
Great when you need to hold a tablet up at the right angle, for example to show charts when flying.
UBIQUITI Networks UniFi Cloud Key Controller
One of these controls all the Ubiquiti network devices. You can run the Ubiquiti server software for free on a local PC or buy one of these and attach it to the network. I like the convenience of this and it can run 24×7.
Ubiquiti USW-24-POE Gen2 24-Port PoE+ Switch
I have one of these in these in the studio plus two 16 port versions in the house (one under the stairs and one in the attic). All are linked together and connect the internet routers, wireless access points, cameras and equipment.
---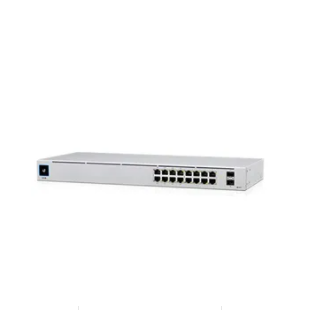 Ubiquiti Networks UniFi 16-Port PoE Managed L2/L3 Gigabit Ethernet (10/100/1000) Silver 1U Power over Ethernet (PoE)
I have two of these in the house – one under the stairs and one in the attic. I have a 24 port version in the studio. All are linked together and connect the internet routers, wireless access points, cameras and equipment.
Ubiquiti Networks UBI-UAP-AC-PRO 24/5Ghz 450/1300Mbps 122m – (Enterprise Computing > Routers) PoE injector included
I have three of these, one in the studio, one downstairs in the house and one upstairs in the house. All are connected into a PoE switch and allow any device anywhere in my home to access the network and internet.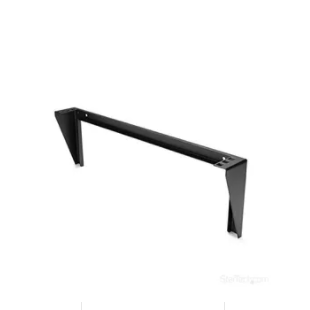 StarTech.com 1U Wall Mount Patch Panel Bracket – 19 in – Steel – Vertical Mounting Bracket for Networking and Data Equipment (RK119WALLV)
I use these to wall mount the Ubiquiti switches to the wall.
---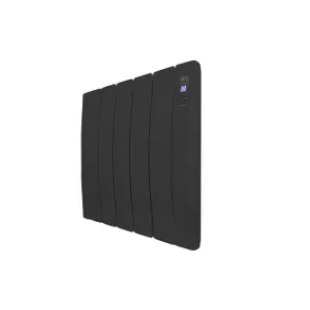 Haverland Designer RC Wave RC5W+ Electric Radiator – Anthracite 800w
Bluetooth programmable wall-mounted electric raditor. Keeps the studio warm in winter.
Extension Lead with USB C Ports, Power Strips with 2 Way Outlets 4 USB(4.5A, 1 Type C and 3 USB-A Port) Surge Protection Plug Extension Socket
I use these at the base of the wall mounts either side of the green screen. They provide power to cameras and lights.
Masterplug Six Socket Power Surge Protected Extension Lead with Individual Switches, 2 Metres, 36 x 5.5 x 3 cm, White
I have wall-mounted five of these around the studio to provide plenty of slimline, surge protected power sockets. Each is individually switchable to ensure only the things I want powered are actually powered.
---
METROVAC DataVac ED500 Electric Air Duster and Cleaner for PC, Home and Tech Cleaning
All PCs (not to mention other equipment) get dusty and need to be cleaned. This powerful device blows the dust out of just about anything.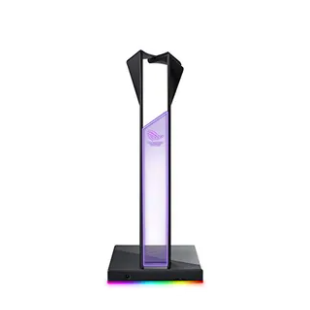 ASUS ROG Throne Qi with Wireless Charging, 7.1 Surround Sound , Dual USB 3.1 Ports and Aura Sync, Black
You gotta have somewhere to hang your headset, right? This looks fantastic in any setup plus it charges your phone wirelessly and provides USB outlets on your desk.
Microphone Arm Stand, TONOR Adjustable Suspension Boom Scissor Mic Stand with Pop Filter, 3/8″ to 5/8″ Adapter, Mic Clip, Upgraded Heavy Duty Clamp
Whilst the Rode PSA1 boom arm is more common, this is better. Very sturdy, great clamp, comes with useful accessories. Don't forget to also buy a shock mount for your chosen microphone.
---
Shure A55M – Shock Stopper for SM58, SM87, SM87A, BETA87A, BETA87C and all other 3/4 Inch and Larger Handles,Black
A shock mount is essential to avoid your microphone picking up vibrations from your desk. This ingenious design is very compact and fits the SM58 perfectly.
SOULWIT® Cable Holder Clips, 3-Pack Cable Management
Available in a variety of colours these self-adhesive cable management holders are useful on top and underneath your desk and really help to hold and route cables. I have my keyboard and mouse cable run through one on my desk, whilst underneath I have my headset and usb cables routed through one.
RH Logic 400 Chair
A chair built to be sat in for long periods of time and for many years, which is what I need. Options I chose are below.
RH Logic 400
· Model : Elite 24 Hour (additional seat & back padding & foam)
· Base Finish : Black
· Optional Headrest : With Matching Neck Rest
· Seat Size : XL Seat (485mm wide / 515mm deep)
· Optional Coccyx Cutout In Seat : With Coccyx Cutout
· Seat Height : High – B (480 – 610mm)
· Optional Arms : With Arms
· Arm Type : 8E Height Adjustable Depth Adjustable Arm (height 215 – 295mm) – Black Leather Armcap
· Upholstery Type : Camira 24/7 Fabric
· Castors : For Carpet Floors
---
WC FreeZe Nova Pro Wireless –  Hybrid Fabric Cooling Gel Replacement
GT-AX6000 ROG Rapture Dual-Band WiFi 6 (802.11ax) Gaming Router, Dual 2.5G ports, enhanced hardware, WAN aggregation, VPN Fusion, Triple-Level Game Acceleration, free network security & AiMesh support
SteelSeries 61520 Arctis Nova Pro Wireless