P1-X Sim Racing Cockpit
A top quality and modular sim racing cockpit from Simlab. Available in aluminium grey and annodised black (I chose grey). Choose your wheel mount carefully – a front mount is best for direct drive, whilst a wheeldeck still allows a direct drive but also allows you to clamp/mount a yoke for flying. I chose a wheeldeck. Definitely get the sim feet – they allow you to level up the rig and lift it off the ground for additional ground clearance.
Single Monitor / TV Stand
This monitor stand is best for a single ultrawide setup. If you want triples they do a separate stand for that as well.
Quad monitor stand add-on
Designed to mount on top of the single or triple monitor stand to provide an additional monitor mount above.
---
Pedal slider baseplate
Allows you to mount your pedals on the plate. The plate can be bolted directly to the rig or (and I recommend) you can order it with a seat slider which you bolt to then attach on the rig. This allows you to slides the pedals backwards and forwards without moving the seat for better posture control.
Sparco GT Seat
The Sparco GT reclining seat joins the Sparco line-up of performance seats featuring a strong tubular frame design finished in modern high-tech synthetic upholstery materials that offer both practicality, comfort and support focussed on a classic GT driving style.
Sim Lab Bucket seat bracket set
Allows you to mount a bucket seat on your rig.
---
Sparco Seat Slider X2
Use these to mount your seat so that you can move backwards and forwards on your rig in order to position yourself correctly with the wheel and monitor. I strongly suggest using another for the pedal plate to allow further pedal adjustment.
Joint – 40mm slot 8
Great for hinging extra extrusion pieces in order to mount peripherals. I use these to mount my Streamdecks and also my Thrustmaster Warthog throttle.
Keyboard tray
Great for mounting and swivelling your keyboard.
---
Sim Mousepad
Mount on the rig as a mousepad. Also doubles up as a platform for drinks and snacks.
Cross cable binder block
Although not cheap, they firmly hold cables when used with cable ties. Don't cheap out on cable managment!
Sim holder
Useful for holding a headset or wheel.
---
Aluminium Extrusion Profile 40-Series
Ordering extra extrusion is a great idea if you want to be able to customise and mount peripherals on your rig. The extrusion is aluminium so very easy to cut if you have a metal cutting blade. I recommend a powered mitre saw for accurate cuts.
Corner Bracket 40 mm slot 8
Extra brackets for more options when mounting extrusion.
Slot nut 8 mm for 40 mm profile (set per 10)
Simlab are quite generous with these when your order a rig, but it definitely helps to have extra especially if you want to add more peripherals to your rig.
---
Simucube 2 Pro Direct Drive System – R2
One of the best Direct Drive wheels on the market. Available in three versions: Sport, Pro and Ultimate. I chose Pro as I feel it represents the peak of the value/performance curve. Comes with a Simucube Quick Release kit (SQR) to attach to one wheel.
Cube Controls GT-X Sim Racing Steering Wheel
Available in USB cable and wi-fi editions. I chose USB cable. With a carbon fibre main plate and 4.3″ full-colour LCD screen you can customise what is displayed. Available in three hub and paddle colours and either 4 or 6 paddle variants.
Cube Controls GT PRO Sim Racing Steering Wheel – USB
I use this for all non-racing driving. Sporting magnetic switchless paddle shifters and available in three hub and paddle colours. Don't forget to buy an extra Quick Release kit if this is your second wheel.
---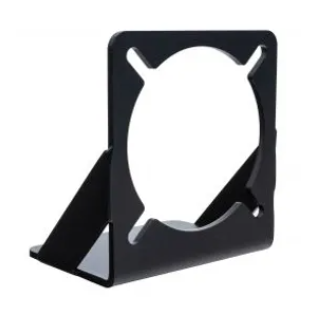 Demon Tweeks Direct Drive Mounting Bracket
Great if you want to mount a Direct Drive wheel to your Simlab Wheeldeck. Has a mounting hole configuration that is compatible with the Wheeldeck and comes with necessary bolts and nylock nuts to mount it.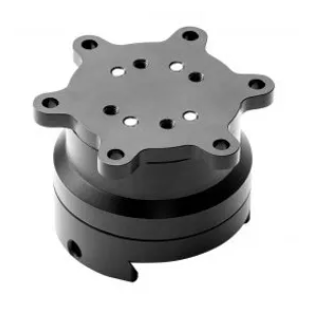 Simucube 2 Quick Release Wheel Side Kit V2
The Simucube Direct Drive comes with one of these. Purchase another if you wish to mount a second wheel to your drive.
Powered USB Hub Acasis 16 Ports 90W USB 3.0 Data Hub with Individual On/Off Switches and 12V/7.5A Power Adapter USB Hub 3.0 Splitter for Laptop, PC, Computer, Mobile HDD, Flash Drive and More
With all the devices on my rig needing to attach to my PC, I went with this powered USB hub. More ports than I'll ever need, each port independently switchable, and enough power to drive things like the Stream Decks and racing wheel display.
---
Heusinkveld Ultimate+
Some of the highest quality, most adjustable and most realistic feeling pedals on the market. Available in 1, 2 or 3 pedal versions. Also consider the Sprint pedals if you are on a budget.
Rode PSA1 Plus Professional Studio Boom Arm