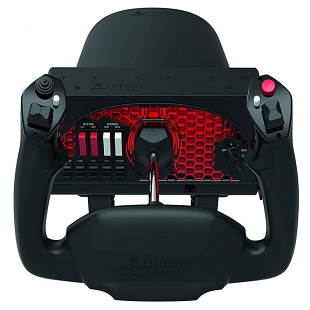 Honeycomb Alpha yoke
An affordable and versatile yoke from Honeycomb. Comes with table clamp.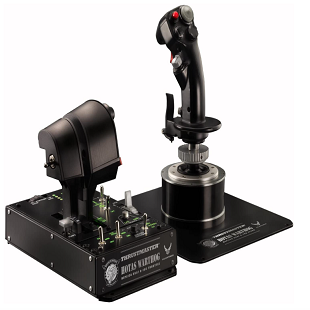 Thrustmaster Warthog stick & throttle
A high quality, solid stick and throttle officially licenced replica of the A-10C Warthog.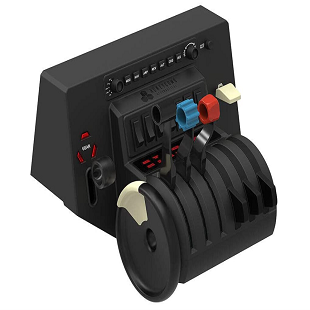 Honeycomb Bravo throttle
An affordable, fully featured throttle control from Honeycomb. Can be configured for GA or Commercial aircraft operation.
---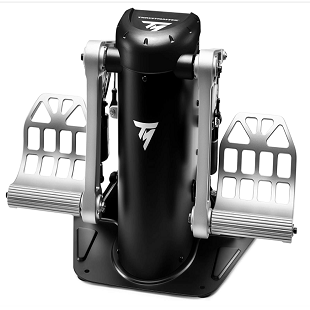 Thrustmaster TPR rudder pedals
Pendulum-based rudder pedals from Thrustmaster, easily mountable on rig pedal plate with some drilling. Offers a adjustment in pedal rake and an authentic feel. Also consider MFG Crosswind Pedals as an alternative.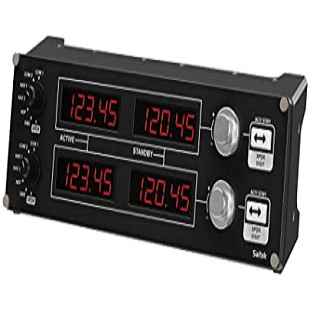 Logitech Flight Radio Panel
Originally Saitek, these Logitech Radio Panels offer display and control of radios in your sim cockpit, provided you install the relevant drivers for your sim.